Health warning for electrical engineers: the Pulse Electronics BV 020-5427.0 230 V to 18 V AC transformer gives out a very distorted waveform on its secondary side even under no load: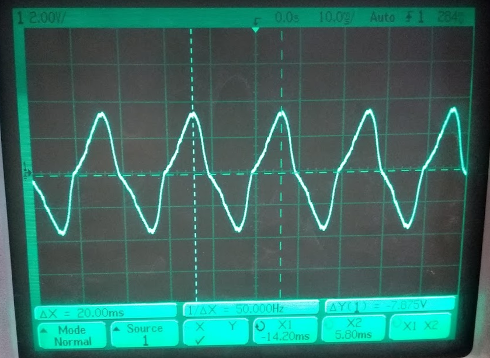 It should give a nice sine wave, with distortion less than 1%. Since the distortion is visible, it must be at least 10-15%. This makes it totally useless for the application I wanted to use it for, a mains waveform monitor.
I tried with and without load, and on different mains loops with and without other loads (including inductive loads), with no change. I also tried other parts with the same and similar model numbers from the same company, with similar results.
Finally I tried a bigger, toroidal transformer, and it worked nicely with no visible distortion.
So, there we go: named and shamed. If you want a transformer with a nice waveform, avoid these.