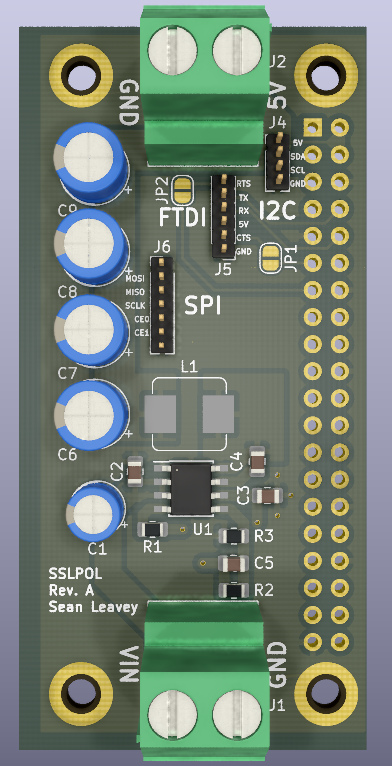 Point of load DC-DC converter for powering a Raspberry Pi Zero and peripherals.
This circuit contains a Texas Instruments LMR33640 synchronous buck converter to convert a 6-36 VDC input to a (nominally) 5 VDC @ up to 4 A output. The design is based on datasheet recommendations. It also includes a footprint for a Raspberry Pi Zero to be attached on the rear side, face-down, and the 5 VDC rail provides it with power. This allows a Raspberry Pi and a large external load (such as a string of LEDs) to be powered from one supply, overcoming the 500 mA current limit from the Pi's 5 VDC rail.
See the GitHub project for the design files.